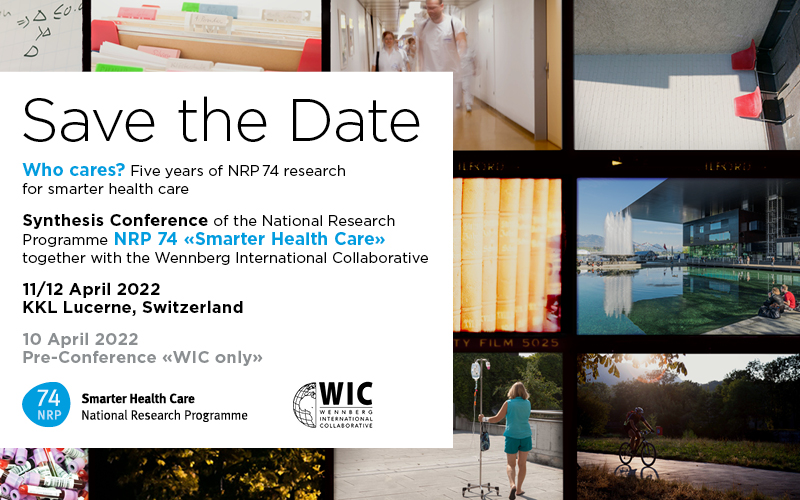 We are pleased to announce that the Wennberg International Collaborative (WIC) will partner with the Swiss National Science Foundation for a joint conference in Lucerne, Switzerland in April 2022.
The Smarter Health Care research programme of the Foundation will present a culminating synthesis of its funded research. WIC attendees are encouraged to join in the discussions. The WIC will also have its own programme of research presentations and networking on Sunday afternoon, April 10th, and Tuesday morning, April 12th.
The conference will be our first in-person event since the beginning of the COVID-19 pandemic, and the WIC is excited to work alongside NRP 74, who is committed to investigating the structures and utilization of health care services in Switzerland, including unwarranted variation, and tackling the practical challenges of caring for the chronically ill.
This event will provide an opportunity to network with other WIC members as well as scholars from other countries and open conversations into the population-based measurement of health care across regions and providers.
Save the Date: The combined Synthesis Conference and WIC sessions will begin on the afternoon of April 10th and continue through the morning of the 12th, 2022. The conference will feature themed sessions and paper presentations. Further information will be forthcoming about abstract submission, registration, and more.
We look forward to seeing you in Lucerne!